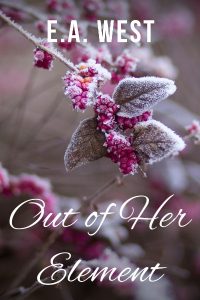 Maggie acted up a few times when Mira started walking her around the arena, but she settled down after a few turns. After about twenty minutes of working on lead training, Mira ended the session on a good note and led the horse through the gate Josh held open.
"It looks like she remembers what she learned yesterday," he said as the docile mare walked past him.
"She does," Mira said as they headed toward Maggie's stall. "And now that she learned it again today, hopefully she'll remember it tomorrow."
"I'm sure she will."
They put the mare in crossties to groom her. While they brushed the happy horse, they talked about the coming evening and the events during the rest of the busy week. Josh made everything sound so simple and non-threatening, but Mira couldn't deny the flutter of nerves as she considered meeting the Montaignes' relatives and being included in their dinner party.
A little after four, Mira and Josh hung their coats in the mudroom and stepped into the main part of the house. Tabby rushed down the hall, appearing almost frantic.